Meet Dr. Homam Albaghdadi
Dr. Homam Albaghdadi is a general dentist at The Accolade Dental Centre in Toronto (Yorkville) who strongly believes in patient-partnered care.
---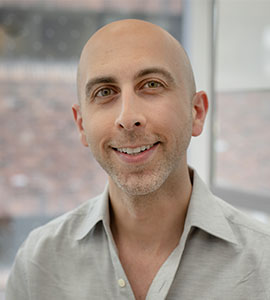 Dr. Homam Albaghdadi
General Dentist
Dr. Homam Albaghdadi (pronounced al-bagh-dadi) who also goes by Dr. Alba, completed his Doctor of Dental Surgery training at the University of Toronto, graduating in 2014. He went on to complete a hospital residency at Mount Sinai Hospital where he continues to be on staff, teaching hospital dental residents and treating patients requiring specialized care. As an Adjunct Professor at the University of Toronto, Faculty of Dentistry, he is involved in teaching patient communication and researching expertise development.
Dr. Albaghdadi's fascination with dentistry started with his early visits to the dentist as a child and continued to grow with his orthodontic treatments as an adolescent. He is a calm, passionate clinician who is keen on building trust with his patients through simplified dialogue and understanding of their personal and general health needs. He strongly believes in patient-partnered care.
Dr Albaghdadi is an academic at heart. He holds a Master in science in Immunology from the University of Ottawa and has spent two years at the National Research Council of Canada as a research associate in cancer imaging research. He is a published author of several scientific studies. His interest in learning science and health system problems led him to complete a Master of Science in community health from the Dalla Lana School of Public Health and a health professions education research fellowship at the Center for Ambulatory Care Education, at Women's College Hospital.
In his spare time, he enjoys writing, and scouring the city for good coffee and pastry. He loves cycling, hiking and has an eclectic taste in music.