Meet Dr. Homam Albaghdadi
Dr. Homam Albaghdadi is one of our caring dentists at The Accolade Dental Centre in Toronto (Yorkville).
---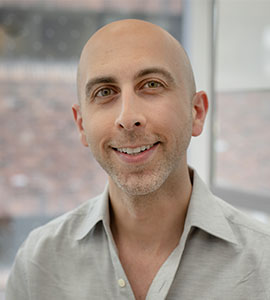 Dr. Homan Albaghdadi
General Dentist
Dr. Homam Albaghdadi (pronounced il-bagh-dadi) completed his Doctor of Dental Surgery training at the University of Toronto, graduating in 2014. Following graduation, he completed a one year residency at Mount Sinai Hospital where he obtained special experience in e Accmergency and surgical dentistry, trauma management and treatment of patients with special needs. Furthermore, he is certified to provide moderate sedation using oral medication.
He also holds a Master in Immunology from the University of Ottawa and has spent two years at the National Research Council of Canada in Ottawa as an Associate in cancer imaging research. He is a published author of several scientific studies. He is a member of the Ontario Dental Association, Canadian Dental Association and Academy of General Dentistry.
Dr. Albaghdadi's fascination with dentistry started with his early visits to the dentist as a child and continued to grow with his orthodontic treatments as an adolescent. He is a calm, passionate clinician who is keen on building strong rapport with his patients through simplified discussion of their dental and general health needs. He also has a growing interest in academia and education and enjoys teaching part time as a clinical instructor at the University of Toronto's Faculty of Dentistry.
In his spare time, he reconnects with his inner child playing recreational dodgeball and soccer. He loves creative writing, cooking, and is an aspiring cyclist and avid motorcyclist.