Velscope Oral Cancer Detection in Yorkville, Toronto
The Velscope Vx allows our team to spot soft-tissue abnormalities which is important in spotting cancer in it's early stages. We offer this screening at The Accolade Dental Centre, to all our Yorkville patients.
---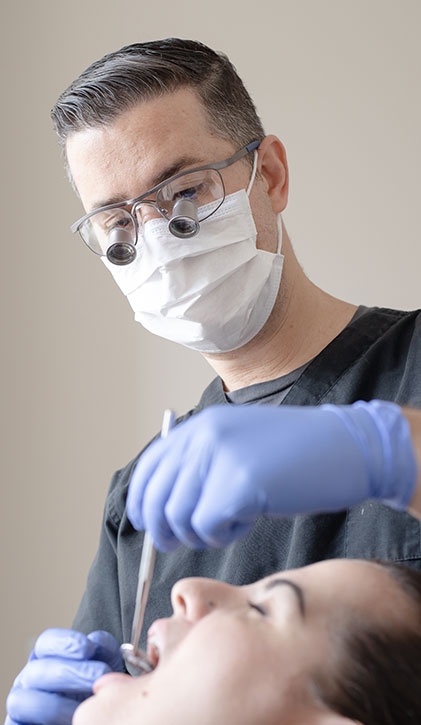 What is the Velscope Oral Cancer Screening tool and how does it work?
The Velscope is a hand held tool that assists our dentists in finding oral abnormalities. The Velscope shines a special blue light that causes the soft tissue in the mouth to naturally fluoresce.
Healthy tissues fluoresce in distinctive patterns – and disruptions in these patterns cause by trauma or disease like oral cancer are revealed with the Velscope technology.
How does the Velscope help my dentist?
Using the Velscope, a wide variety of oral abnormalities can be discovered — often before they're visible to the unassisted eye. Discovering soft tissue abnormalities is particularly important in the fight against oral cancer.
Because the Velscope Vx assists in early detection, cancer can be caught before it has time to spread, potentially saving lives through less invasive, more effective treatment.
Used on a regular basis, the Velscope Vx helps dental professionals find a wide variety of soft-tissue abnormalities, allowing them to treat these oral health issues as they are diagnosed.