Preventative Dental Hygiene Services in Yorkville, Toronto
At The Accolade Dental Centre in Yorkville, we believe in preventing oral health issues as much as possible through preventative hygiene treatments like fluoride and regular teeth cleaning and scaling from a dental hygienist and regular check ups with your dentist. 
---
What is preventive hygiene or dentistry?
In general, preventive hygiene includes dental-related procedures and treatments that are designed to prevent serious oral health problems from developing in the future.
And while we all know that prevention really starts at home, there are a good many preventive procedures and treatments available at the dentist's office.
At the Accolade Dental Centre, our team of hygiene professionals plays an essential role in every patient's oral health and general well being.
Oral health is as important as general health, and it should be given the same care and attention.
Like any health condition, untreated dental disease can be the start of more serious health issues, like infections, nerve damage, and tooth loss. Without treatment, a serious infection can actually spread to other areas of the body – it's not a desirable outcome at all, and it's quite preventable.
The whole idea with prevention is to discover and treat small problems before they become big.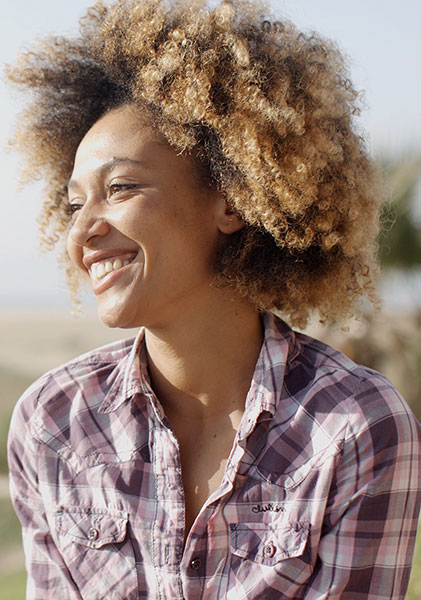 What can I do to keep my teeth and mouth healthy?
Naturally, we can practice preventive hygiene by adopting healthy habits – like brushing properly during the day; flossing between the teeth on a regular basis; and eating a well balanced diet (without those "in-between" snacks).
At the same time, preventive hygiene, under the supervision of a skilled dental professional, will help maintain optimum levels of health for teeth and gums.
And that applies to us all – at every age and at every stage of life.
When it comes to children, and especially the young ones, it's important to develop appropriate oral hygiene habits that will become routine.
Regular visits to the dentist should be part of the regimen, and the earlier the better.
For adolescents and teenagers, extra attention is required when nutrition habits are comprised.
And for adults, as the effects of aging materialize, its important to take great care in an effort to avoid the need for restorative or cosmetic treatment.
At the Accolade Dental Centre, the hygienist team has a prescribed treatment approach for every patient, and that approach begins the moment the patient steps into the office.
We assess general health history and evaluate if any existing medical conditions might have an impact on dental treatment
At subsequent visits, we review overall oral health, make note of any changes in conditions, and screen for signs of oral cance
We look for problem areas, like cavities and gum disease, and suggest appropriate treatments to prevent further deterioration
We explain good oral hygiene methods, effective brushing and flossing techniques, and they promote a more preventive attitude
Where necessary, the hygienist removes hard and soft deposits; takes digital x-rays; and applies a fluoride treatment if required
After every appointment, the team at the Accolade Dental Centre will recommend dental hygiene appointments every three, four or six months, depending on a patient's individual needs and existing treatment program.
But regardless of specific treatment plans, a regular oral exam at the dentist's office is recommended every six months.
It's a preventive approach that will ensure the proper dental health maintenance while pre-empting the potential for serious problems.